Miracle at Strossburi.
An European movie.
An European comedy, which takes place during a VIP evening in Strasbourg (in Alsatian dialect: "Strossburi") quickly turning into a PR nightmare. Located in the European Parliament, crowded by its members, as well as all kind of activists and lobbyists, the day ends up in nutty and eccentric situations.
Anti-bullfighting activists, angry beekeepers, pros and antis, they are all there. So is an official Chinese delegation, stunned by such an Hellzapoppin-ish mess.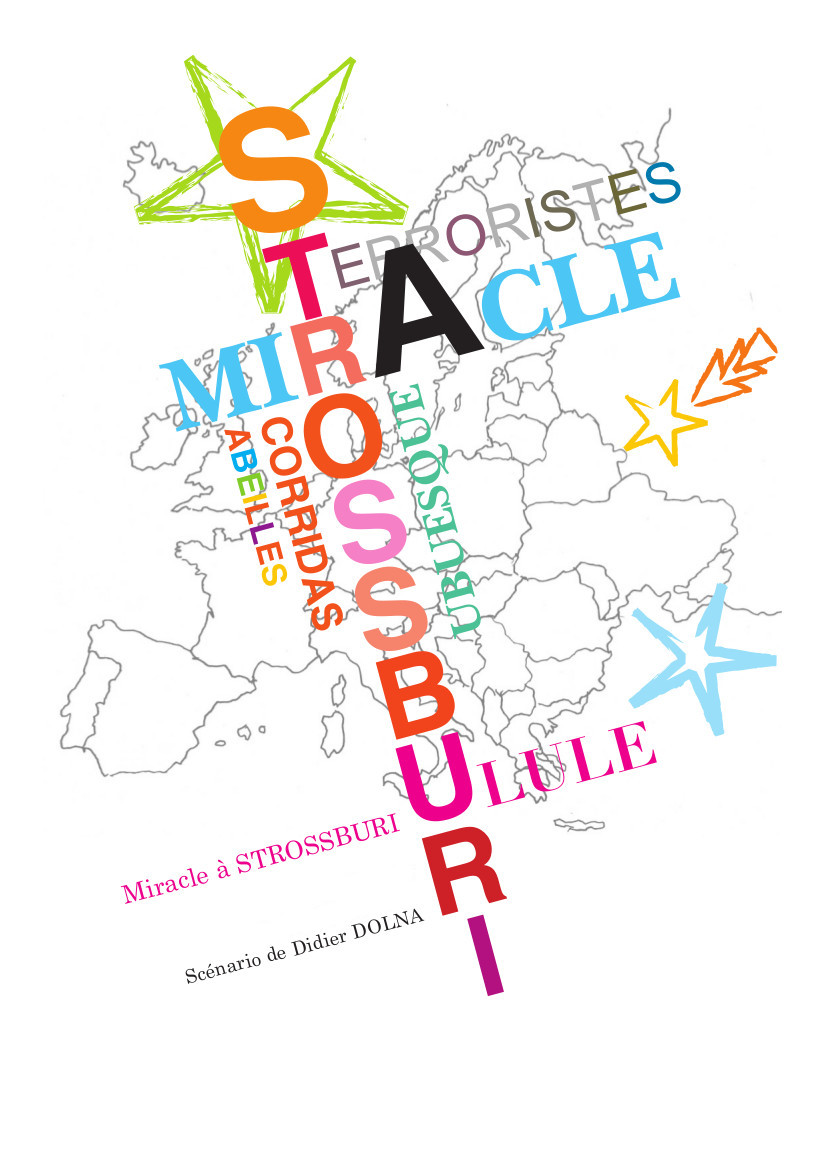 ---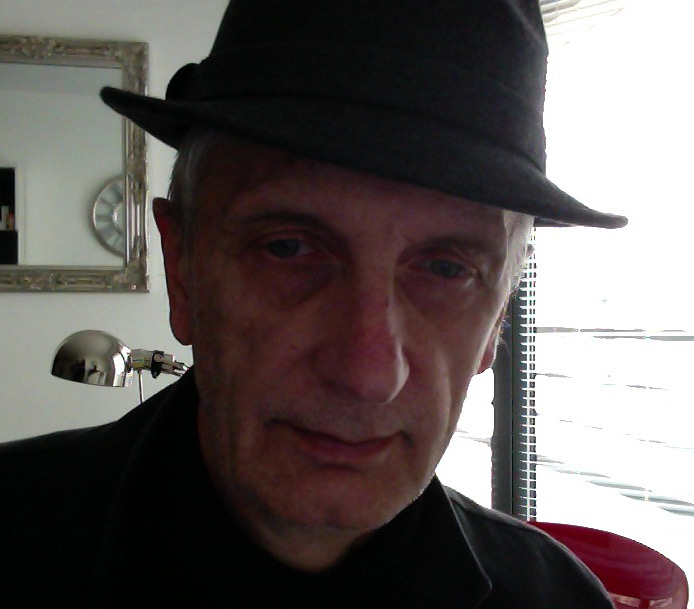 Didier Dolna.
Scenarist
Who better than Didier Dolna could stage such a scenario? A comeback to comedy for Didier, author and scenarist of « P.R.O.F.S. » directed by Patrick Schulmann and played by Fabrice Luchini and Patrick Bruel, as well as more recently the scenarist of « Raboliot » directed by Jean-Daniel Verhaeghe and played by Thierry Frémont, or again scenarist of the television series « Ceux de 14 » for Olivier Schatzky.
---
---
Places
100% Alsatian, 100% Strasbourg.
---
Scenario.
Synopsis.
The terrible evening of Julius Roetscheholz, organizer of a lobbying VIP evening during a session of the European Parliament of Strasbourg.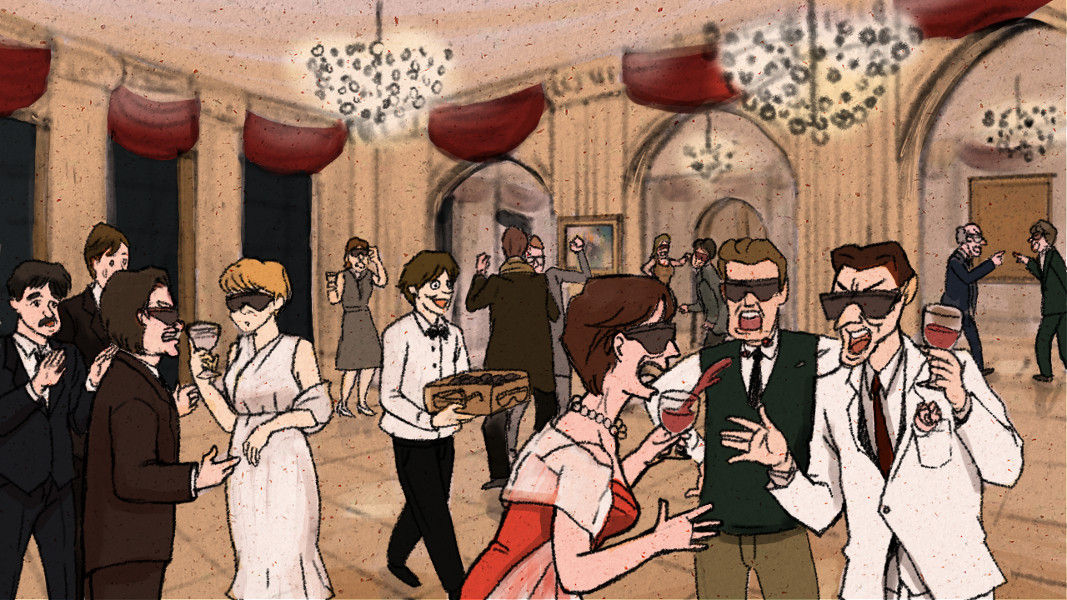 Summary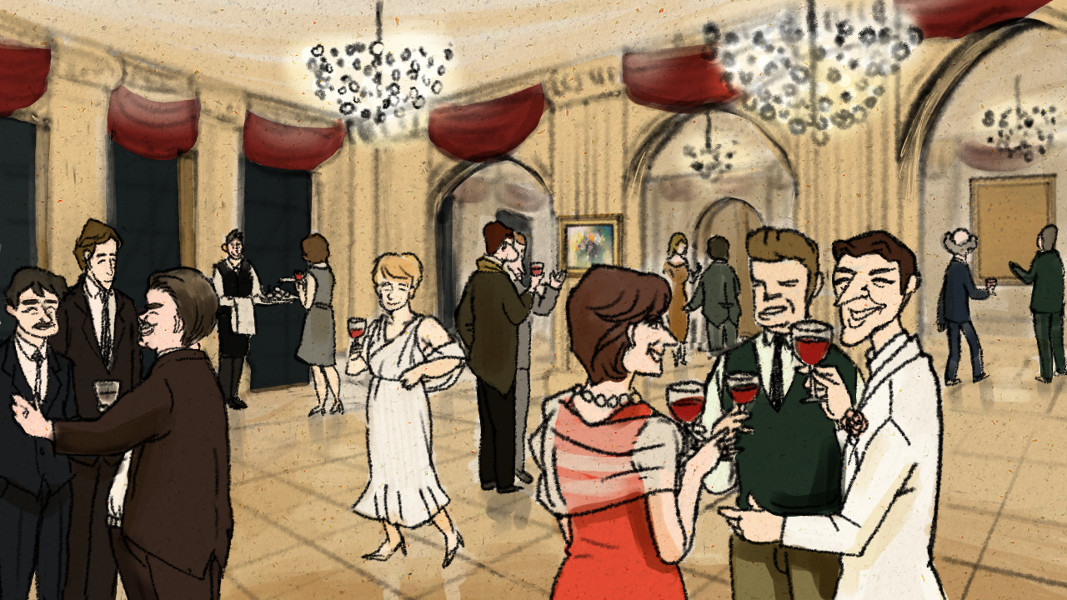 In Strasbourg, during a monthly session of Parliament, Julius Roetscheholz, europhile and polyglot, organizes a lobbying VIP evening in the salons of Palais Rohan in order to defend Strasbourg against "Bruxelles attacks".
Indeed the word is out that the European Parliament of Strasbourg may cost too much and some want to relocate it to Brussels, capital of Belgium. Julius doesn't want this to happen. He loves Strasbourg — Strossburi in Alsatian dialect — and he also loves Liesel, who manages an underwear shop in Petite-France, a neighbourhood in Strasbourg. Yet if Europe abandons strasbourg, Liesel will have to close her shop and leave as well. Julius being in love, this is out of the question. So let's defend Strasbourg, and make the European Parliament look good! Oh, he did well, Julius. This evening radiates with the patronage of an Europe-China agreement. Thus the guest of Honor is "Haribo", the Chinese delegate. These Chinese whose "face has the colour of gold". Julius sometimes mixes his Alsatian and the various European languages even though he is so sure and proud of mastering them all, so he says. Fortunately Virgil, his loyal subordinate, never fails on him, always there to help. So when Julius mixes up the capitale of Malta with "La Villette", Virgil reminds him it is actually called "La Valette". And when Julius thinks that Latvi people eats "Zakuskan", Virgil again saves him by reminding that Latvian people eat "Zakuski". Details!
VIPs, Members of the European Parliament and high level politicians of all the 28 European countries are present. Even Strasbourg Philharmonic Orchestra is supposed to be there to animate the evening. So classy.
But this is not how "Bruxelles" is seeing things. "Bruxelles" is not happy with Strasbourg's Parliament shadowing its power. And "Bruxelles" will definitely do all in its power to sabotage this brilliant evening.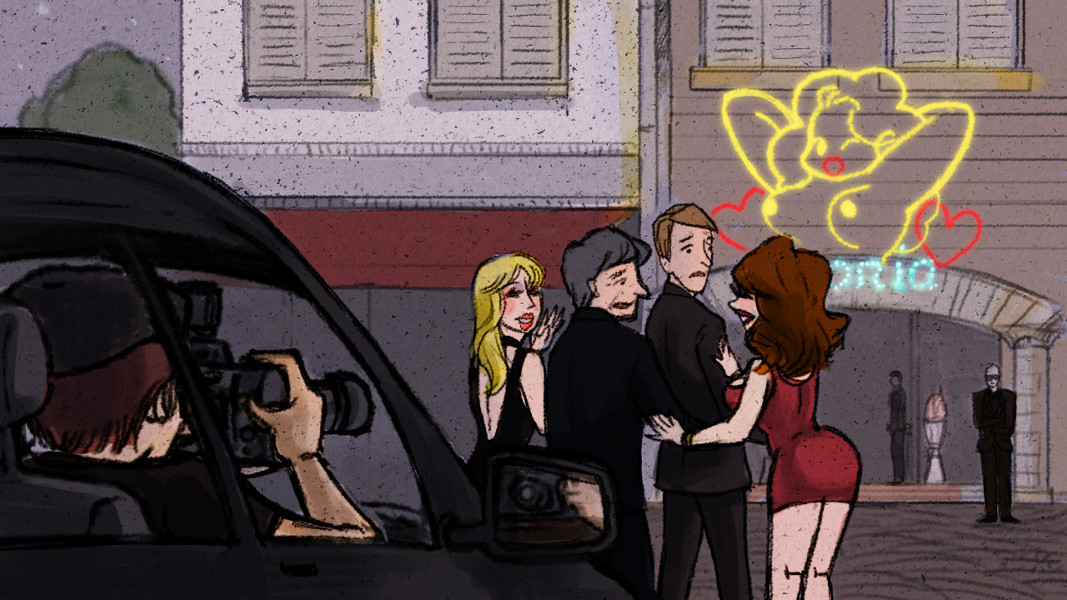 Without forgetting some Members of Parliaments who just came to "have some fun", only waiting for the right time to slip away and get to the "Ciconia" brothel, a journalist unusually inquisitive and small-minded, brilliant people with the "säckel", the CRAC (an anti-bullfighting group) interfering, angry beekeepers whose bees are even angrier (transfering their anger on the Chinese delegate's face, transforming it into an "old Alsatian meat pie"), and even unusually intelligent coypus with unusual diets, well let's just say one can understand how Julius Roetscheholz could forget its Alsatian, and how the evening would quickly turn into a nightmare.
When drones attack, everybody has to hide into the Rohan Palace undergrounds; and soon Julius mind could start to slip…
---
Below a few concept arts of the scenario being written as we speak.
---